Customized to You
Engaging. Fresh. Relevant. Choose to provide your faculty and employees with customized content, rather than generic "click through" online learning.  COS makes getting rave reviews for required training possible with tailor-made training to your institution—from internal policies and practices to local and state legal mandates on reporting and response. 
Maximize your effectiveness with best practices based on the specific demographics of your company or institution, from number of employees and location, to culture and mission.  We put together the right trainers to best resonate with and inspire your group. You provide us with your parameters – from number of minutes to needed certification requirements. COS's custom modules keep your team energized and committed to your vision for a safe, respectful environment. 
Top 4 Latest Uses by Schools
Title IX Training

Sexual Harassment Training

Volunteer Training

Overnight Care Training

Residential Staff Training

Peer Leadership
Sexual Misconduct

Boundary-Setting

Mindfulness

Title IX

Response Training

Risk Management
30 min. Essentials: $1500
60 min. Essentials: $2500
30 min. Advanced: $2000
60 min. Advanced: $3000

+ Quizzing (varies)
+ Certification (varies)
+ Resource Portal (varies)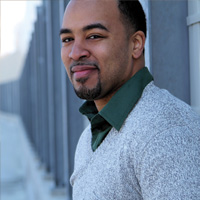 Gordon Braxton:  Author, Educator and Former Prevention Specialist, Office of Sexual Assault Prevention and Response, Harvard University
Gordon has trained over 250,000 people at 300+ K-12 schools, military bases and institutions of higher education around sexual misconduct issues and bystander engagement. He was president of his fraternity at UVA and is the recipient of the Algernon Sidney Sullivan Award, the University of Virginia's most prestigious award for humanitarian service.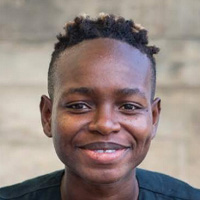 Anima Adjepong: Researcher, Author, and Scholar on Society, Culture and Identity
Dr. Adjepong received their PhD in Sociology from The University of Texas at Austin, with concentrations in Black Studies and Women's and Gender Studies, and their A.B. in Comparative Literature from Princeton University. Through their scholarship, teaching, and community engagement, Dr. Adjepong shares knowledge that drives self-reflection and encourages action for positive social change.
"Katie Koestner is simply the best trainer on student safety and sexual harassment prevention. She engages the audience with thought-provoking, relevant questions and scenarios, keeping everyone on the edge of their seats. This atmosphere keeps participants involved and encourages deeper understanding. Throughout her presentations Ms. Koestner relates her own personal story, which makes the experience even more compelling. Institutions should bring in the best trainers no matter the topic and Katie Koestner is unquestionably the expert in this field."