SEXUAL MISCONDUCT & TITLE IX CONSULTING
Renowned attorneys, psychologists, researchers, educators & best-selling authors.
Comprehensively address sexual misconduct, abuse, and harassment with COS Sexual Misconduct Consultation and Training. We provide engaging content, interactive case studies and the ability to demonstrate compliance and completion. COS sexual misconduct response trainers include renowned attorneys, psychologists, researchers, educators, and best-selling authors.
Best Practices for Sexual Misconduct and Harassment Policies

Cyber-Sexual Misconduct Disciplinary Board Training

Cyber-Sexual Misconduct: Overview of Issues

Dating Violence | Domestic Abuse

Faculty and Coaches Response Training

Healthy Relationships and Consent

Helping a Sexual Assault Victim for RA's and Peer Leaders
Judicial Board Response Training and Mock Trial

Men's Peer Education Training

Peer Leadership Training: Getting Going and Beyond

Police and Security Response Training

Residence Life and Student Leaders Response Training

Responding to the Accused

Sexual Harassment
Top Uses For Our Sexual Misconduct Response Training
Due Diligence:

Demonstrate best practices for risk reduction and training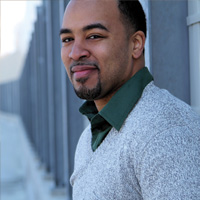 Gordon Braxton:  Author, Educator and Former Prevention Specialist, Office of Sexual Assault Prevention and Response, Harvard University
Gordon has trained over 250,000 people at 300+ K-12 schools, military bases and institutions of higher education around sexual misconduct issues and bystander engagement. He was president of his fraternity at UVA and is the recipient of the Algernon Sidney Sullivan Award, the University of Virginia's most prestigious award for humanitarian service.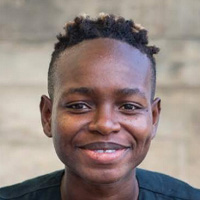 Anima Adjepong: Researcher, Author, and Scholar on Society, Culture and Identity
Dr. Adjepong received their PhD in Sociology from The University of Texas at Austin, with concentrations in Black Studies and Women's and Gender Studies, and their A.B. in Comparative Literature from Princeton University. Through their scholarship, teaching, and community engagement, Dr. Adjepong shares knowledge that drives self-reflection and encourages action for positive social change.
"Katie Koestner is simply the best trainer on student safety and sexual harassment prevention. She engages the audience with thought-provoking, relevant questions and scenarios, keeping everyone on the edge of their seats. This atmosphere keeps participants involved and encourages deeper understanding. Throughout her presentations Ms. Koestner relates her own personal story, which makes the experience even more compelling. Institutions should bring in the best trainers no matter the topic and Katie Koestner is unquestionably the expert in this field."
© 2022 Campus Outreach Services. All Rights Reserved.