Inclusivity, Bias and Anti-Racism Day
Schools and colleges across the country committed to creating an inclusive community that is actively working to address bias, racism and discrimination are hosting our Inclusivity Team.
Engage students, parents, and educators in positive, productive dialogue about inclusivity, bias, racism, and other forms of discrimination.
Build personal and community commitment to ending racism and other forms of discrimination.
Understand microaggressions, unintentional bias, and historic contexts of racism and other forms of discrimination.
Create space for and commitment to open, honest communication and active listening by all members of the community in recognizing the value of every voice.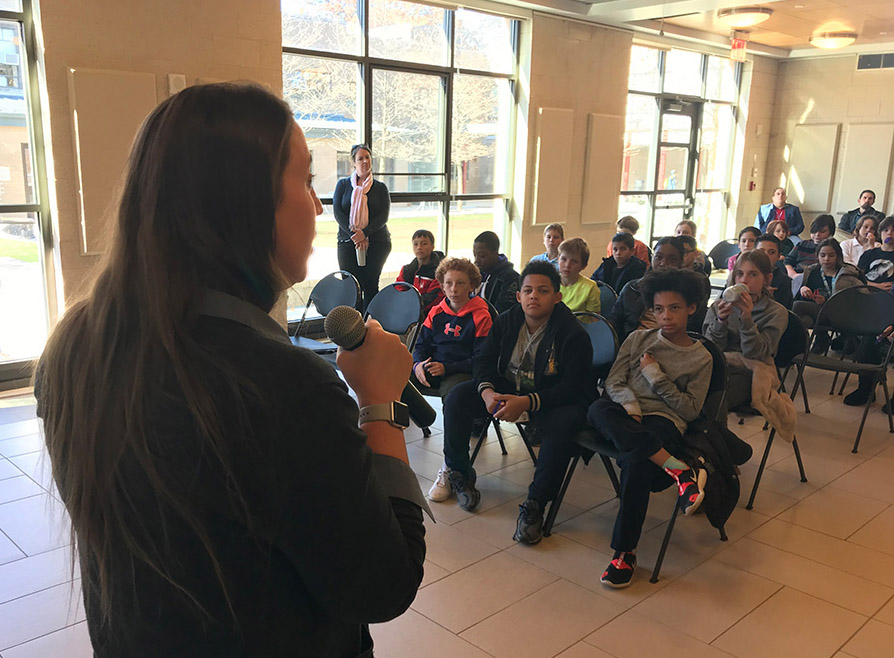 Sample Schedule
8:30-9:30 pm

Large Group Session
Rolling Back Bias and Creating Personal Understanding

We live and work in a global, culturally diverse world and serve students from a plethora of cultural backgrounds. This workshop analyzes these diversities and ways in which we may respond to them. We examine bias—both overt and covert—and common assumptions. Understand how various actions and communications may be perceived by others and how generalizations undermine our effectiveness as educators. This interactive presentation empowers participants to explore, confront and recalibrate any personal cultural, racial, or gender biases.

Learning outcomes:

Understand the sources and manifestations of cultural, racial, gender and other biases.
Learn what constitutes bias vs. personal opinion.
Learn how to communicate criticism effectively to guard against real or perceived discrimination.
Learn ways to create inclusion and respect for differences in the academic and teaching environment to best create a comfortable environment for students from all backgrounds.
Gain communication skills for more effective interactions with and instruction for students from all backgrounds.
Better assess personal use of language to create a learning environment that embraces inclusivity, multiculturalism and all people.
Garner ways to set aside personal opinion and uphold personal responsibilities when faced with situations when personal opinions are requested or discussed so as to maintain neutrality and comfort for all students and members of the academic community.

9:30-10:00 am

Small Group Discussion and Reflection Exercise

10:00-10:10 am
Break and Snack

10:10-11:00 am

Group divides into smaller groups to participate in each of the 2 Sessions below

11:00-11:10 am

Switch Sessions

11:10-12:00 pm

2nd Session
Part 2a:
Anti-Racist: Undoing, Repairing, and Eliminating Microaggressions

What are the commonplace daily verbal, behavioral, or environmental indignities experienced by those who are not White? Does it matter if these are intentional or unintentional? Explore and understand the definition of racism, including individual, institutional, linguistic and cultural. Examine the racism in the United States and our individual relationship to and maintenance of this problem. Gain knowledge of how to be more effective in ending racism and what it means to be anti-racist.

Learning outcomes:

Recognize personal assumptions and biases related to racism.

Develop a common language to use when communicating about race, culture, and inclusivity.
Understand the historical context for how racial classifications in the United States came to be and how and they continue to be maintained.
Understand one's own connection to institutional racism and its impact within our community.
Understand how all of us, including White people, are adversely impacted by racism every day.
Develop awareness and understanding about ways to be Anti-Racist.

Part 2b:
Gender, Sexuality, and Equality

This presentation enables participants to engage safely and respectfully with gender and sexuality in their community and consider their individual identity. Beginning with an introduction to terminology – for example, what is cisgender? – we will traverse the expansive landscape of gender and sexuality to identify the best strategies for respecting ours and our peers' boundaries, and create welcoming, inclusive, and safe spaces for people of diverse genders and sexualities. This sociologically informed discussion aims to empower audiences with knowledge that challenges heterosexism, and resources for developing strategies for inclusion.

Topics:

An introduction to the expansive world of gender and sexuality.
On ally-ship, challenging heterosexism, and harassment.
Developing institutional practices for gender and sexuality equality.

Learning outcomes:

Understand key terms pertaining to the expansive landscape of gender and sexuality.
Explain the social structures that define gender and sexuality.
Characterize how forms of inequalities, bias, and discrimination are rooted in norms of gender and sexuality.
Develop individual and collective strategies to create inclusive, respectful, and safe spaces.
Implement individual and collective strategies for creating inclusive, respectful, and safe spaces.

12:00-12:45 pm

Lunch

12:45-2:00 pm
Part 3:
Small Group Discussion, Case Studies, Reflections

Groups will use COS discussion guides with school facilitators in groups of about 8-10 students.
2:00-2:10 pm

Break

2:10-3:00 pm

Part 4:
Large group wrap-up

Facilitated large group discussion.

Question samples:

What does it mean to be an active ally?
What does it mean to be Anti-Racist?
What does it mean to be inclusive regarding gender and sexuality?
What can we do within our community to better eliminate bias and work toward inclusivity?
What are the barriers to change?
Meet Members of the COS Presenter Team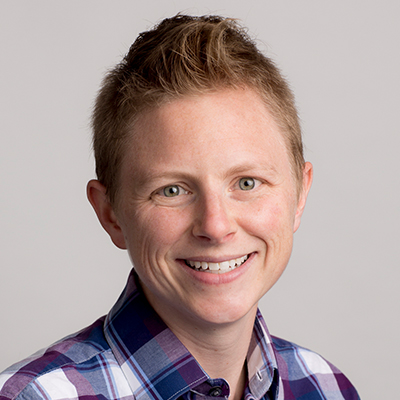 Quinn Drew
Quinn Drew discovered their passion for working with and advocating for diverse populations as they began their graduate school journey at Stony Brook University. Now, Quinn continues their advocacy through work as an active member of NACADA (National Academic Advising Association) and presentations for NASPA (National Association of Student Affairs Professionals). Quinn has a particularly strong interest in educating about Diversity and Inclusivity. They have devloped curricula and programming at numerous academic institutions to foster their campus goals of greater respect for each member of their community. Their current work is with Rotary International in their various educational and outreach campaigns around the globe.
Quinn has been voted by both peers and students as a top presenter at statewide and regional conferences, and consistently receives positive feedback from workshop and presentation attendees. Quinn is routinely ranked high in energy, enthusiasm, and motivation, and delivers strong, captivating, educational information in each presentation. They are always willing to go the extra mile to keep the energy high and audience captivated.
Quinn graduated from St. Norbert College with a Bachelor of Arts in History and Broadfield Social Studies, and was certified as a teacher in grades 6-12. They earned their Master of Arts in Liberal Studies with a concentration in Education from Stony Brook University.
What's been said about Quinn Drew?
Engaging, quick-witted speaker, and strong advocate for inclusivity and diversity
Seasoned professional with direct experience educating students, middle school through higher education, as well as faculty, staff, and parents in diversity and leadership.
Highlights and Accomplishments:

Awarded "Outstanding Student Organization Advisor of the Year" for their work with Colleges Against Cancer at Carthage College.
Empowers others to reflect on their leadership styles in terms of their advocacy & allyhood to diverse communities and inspires them to step up and take action.
Distinct capacity to create lasting, meaningful connections with wide audiences including students, faculty, staff, and parents.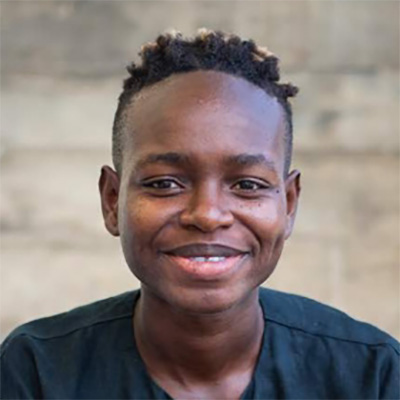 Anima Adjepong
Dr. Anima Adjepong is a queer African scholar who researches and writes about identity and culture. Dr. Adjepong believes that popular culture, such as sports, music, novels, and films, is an important site for understanding society and social change. Their multidisciplinary training informs their research and writing. They received their PhD in Sociology from The University of Texas at Austin, with concentrations in Black Studies and Women's and Gender Studies, and their A.B. in Comparative Literature from Princeton University.
Through their scholarship, teaching, and community engagement, Dr. Adjepong shares knowledge that drives self-reflection and encourages action for positive social change. Dr. Adjepong's research in various communities explores how people go about creating worlds that challenge systems of inequality and affirm realities marginalized by capitalism, heteropatriarchy, and racism. They are currently working on a book project about class, culture, and African identities. As part of their commitment to making their scholarship accessible, Dr. Adjepong also participates in community workshops, gives public talks, and publishes on internet blogs.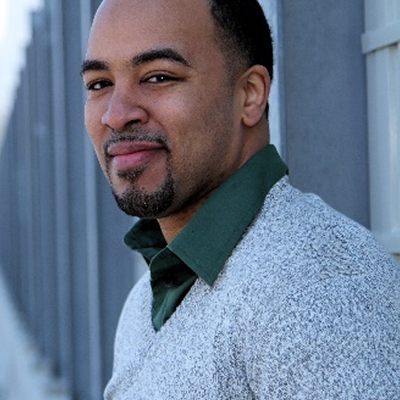 Gordon Braxton
The November 2015 issue of Ebony magazine identified Gordon Braxton as a "super man" because he is a committed activist focused on fighting intimate violence. He is a graduate of the University of Virginia and the Harvard Graduate School of Education. He was introduced to the field of sexual violence prevention as a peer educator in an all-male anti-violence group at the University of Virginia, where he graduated with the Algernon Sidney Sullivan Award, the University's highest award for humanitarian service. He also won the Black Fraternal Council's Man of the Year Award, among other distinctions.
Upon Gordon's graduation, Katie Koestner, who helped coin the term "date rape" with her 1991 appearance on the cover of TIME, invited him to join her as a presenter on the topic of sexual violence prevention. He has gone on to present to over 1000 secondary schools, colleges, universities, community organizations, and military institutions throughout the country. From 2005 to 2009, Gordon was the Prevention Specialist at Harvard University's Office of Sexual Assault Prevention and Response and helped implement the school's violence prevention policies. He remains an ally to the violence prevention community as a blogger on manhood and rape culture, as a part-time public speaker, and as an occasional contributor to radio and television engagements. He currently works as a Contract Specialist with the US Government when he is not speaking, writing, and otherwise mobilizing men to end sexual violence.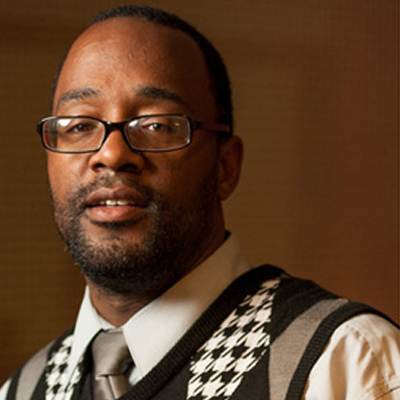 Travis Marshall
Travis Marshall grew up in an ethnically diverse New Jersey suburb, raised by his hard-working mother who is a domestic violence survivor. From a young age, Travis learned to carve his own way through life without allowing his circumstances or the judgement of others to influence his path. He completed a bachelor's degree in mechanical engineer at the University of Massachusetts as a first-generation college student, going on to work professionally in the aerospace industry. He soon realized his greatest gifts were as a teacher in the universal language of mathematics as a mentor and advisor to students learning to realize their own academic potentials.
Currently, Travis works as an instructor, advisor, and administrator at a small private Pennsylvania college. The college's mission of lifelong learning, reverence for the dignity of each person, and persistence in promoting justice with compassion is in concert with his work to help students harness their personal strengths, skills, civility, tolerance, and leadership. Travis also mentors young men in finding their own path to make reasoned, moral decisions.
Travis joined Campus Outreach not only because of the indelible imprint his mother's victimization has had on his own life, but because he believes men, especially men of color, can do more to create a culture of respect and safety around relationships. His presentation style is a unique blend of his "laid back" mathematic mind joined with his quick-witted sense of humor. He is described by his audiences as relatable, open and pragmatic. He helps students build their confidence around relationship issues and empowers them to become active bystanders in their community. 
When not working Travis enjoys working as a director of several local youth athletic programs, hosting podcasts, and spending time with his wife and son.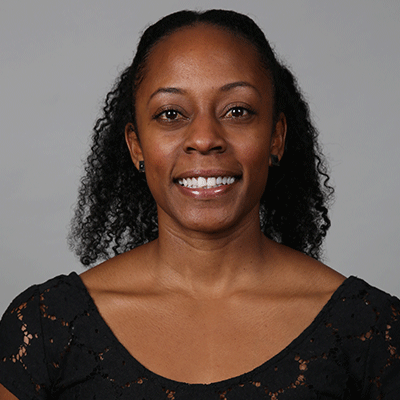 Tierra Barber
Tierra Barber has worked professionally in athletics at the local and national level for over a decade.  Most recently, within Baylor University Athletics, Tierra served as a Study Hall and Tutor Coordinator, Academic Advisor, and as the Assistant Athletic Director for Student-Athlete Development.  A natural leader, Ms. Barber has been the Chair of the Student-Athlete Development Committee, a recipient of the Professional Promise Award, and served on the board for N4A (National Association of Academic Athletic Advisors). 
Ms. Barber has been active on the NCAA Membership and Student-Athlete Development Committees and these national positions have enabled her to reach hundreds of student-athletes across the United States.  Tierra has served as a facilitator for the NCAA Career in Sports Forum and Leadership Forum, and with NFL Prep 1oo. 
In 2011, Ms. Barber attended the NCAA Leadership Institute.  She then became the Director of the Baylor Leadership Academy helping over 75 student-athletes identify and excel in their leadership annually. She has taught a freshman course that helps student-athletes transition into collegiate athletics, the university, and the community. Currently, Ms. Barber trains and presents nationally on sexual misconduct, hazing, diversity, harassment, cyber-civility and appropriate use of social media.
On a personal level, Ms. Barber enjoys caring for the health of herself and others through her weekly yoga classes and her own health food store, Oh My Juice, LLC. Through her various personal and professional experiences, Tierra has made it her mission to help others tap into and achieve their greatness in all areas of life. Her passions lie in leadership, spiritual motivation, and healthy living.
We look forward to discussing your plans. We customize our team and services according to your institutions' mission, values and needs.