COS Presenter
Nyk Robertson
Interim Senior Director of Diversity, Emporia State University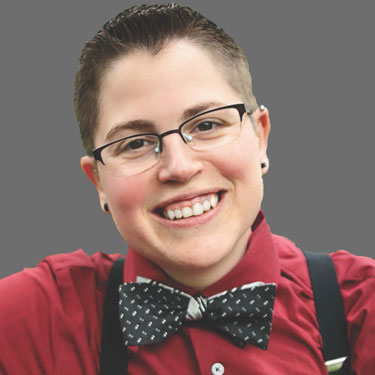 Pronouns: they/them/theirs
Nyk Robertson grew up in Kansas as a young queer person. Their struggle with reconciling their family, religion, queerness and gender identity in small-town America is what built their resilience as well as drive to support others going through similar struggles. They currently work with undergraduate students specifically offering services and support for Asian American, LatinX, Multiracial, Native American, Queer (Lesbian, Gay, Bisexual and Transgender), low-income, international, and first-generation college students.
Nyk has a bachelor's degree in English with a minor in poetry and a Master's in Gender Culture Studies. Their academic research involves looking at how language constructs a subjectivity for gender non-binary folx and how spoken word poetry produces a space for this language to be created in a way other literature does not. Currently, Nyk is completing a Doctorate Degree. Nyk considers every presentation another opportunity to share this language and these lived experiences of the LGBTQ+ community with more folx and broaden the conversation around these experiences.
© 2022 Campus Outreach Services. All Rights Reserved.