COS Presenter
Antuan Raimone
Hamilton Actor, Author, & Speaker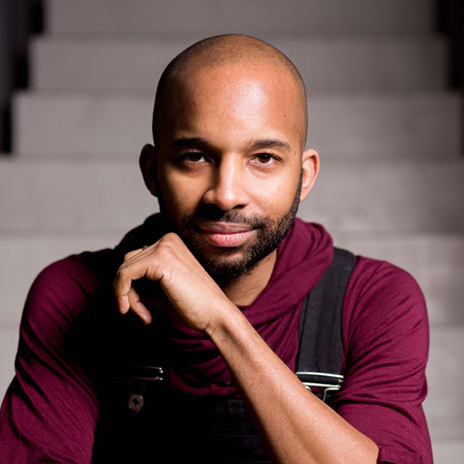 With his charming smile and infinite panache, Antuan's stage presence grabs the attention of every person in the room within seconds. As a black gay man from a rural Midwestern town, Antuan grew up being the "only." His confidence grew as he learned how to use this unique life story to navigate stages around the globe.
Antuan Raimone is a New York City-based Advocate, Author, TEDx Speaker, and Actor. As a survivor of childhood sexual abuse, he uses his voice to help those who have not found their own. Shortly after becoming a member of the NYC Office of Victim Services Advisory Council, he was a Plenary speaker for their statewide conference. He has given keynotes at the University of Virginia, the SPECTRUM Conference, the United States Merchant Marine Academy and was a panelist for the Men's Sexual Assault Summit.
Author of Becoming Magic: A Path of Personal Reconstruction and affectionately known as Magic, Antuan's mission as a Soldier of Love is to empower and encourage others to live a whole life. As a professional actor of 20+ years, Antuan has worked as a Universal Swing for the 11x Tony/Pulitzer/Grammy Award-winning Hamilton. Other career highlights include the 4x Tony Award-winning In the Heights and six years with the Radio City Christmas Spectacular.
© 2023 Campus Outreach Services. All Rights Reserved.