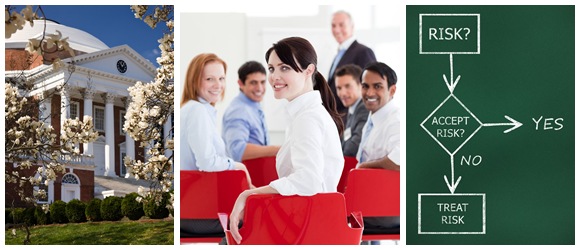 Risk Management
Ask 2000 schools, "How did you handle it?" with one phone call.
COS risk management consultants deploy risk management daily.
We work onsite with hundreds of schools throughout the world, all the time. Not just twice; not for just a couple years.
We are subject-matter experts with the wisdom of practical application.
We will not tell you what you want to hear, what your Board wants to hear, and what your parents want to hear.
We tell you what you must hear.
We are outsiders with objectivity, not agendas.  We do not sell insurance.  We do not sell solutions.
We give you the data and options to make your best choices.
Rigorous and Expeditious Process
Our Areas of Expertise
Athletic Programs
Bullying, Cyberbullying, and Harassment
Crisis Response and Management
Employee Practices, Contracts, and Training
Physical Plant Safety
School Violence
Sexual Misconduct
Strategic Planning
Student Safety
Substance Use
Technology and IT Audits
Attend our Annual School Safety and Risk Management Conference to dialogue on best practices, new technologies, and emerging areas of concern.
We value your time as well as the time we have to work with you, and maximize both.  Our outstanding researchers, legal counsel, risk managers, and subject-matter experts are ready to help you make your school community safer and healthier.
Test Yourself
You should audit your IT Department…

Every 2 years.
Every 4 years.
When they tell you they need an audit.

Your campus is 100 feet above the 100-year flood line.

You do not need flood insurance.
You do need flood insurance.
You need a deeper well.

Your indoor swimming pool is located in the Fitness Center.

You do not need the door to the pool locked at all times.
You do need the door to the pool locked at all times.
You need everyone to pass a swimming proficiency test before they get to go in the Fitness Center.

You should change over to heat-sensor detectors from smoke detectors…

Yes.
No.
They are one and the same.
Get the Right Answers and Learn More