COS Presenter
Quinn Drew
Educator, Speaker and LGBTQ Advocate & Trainer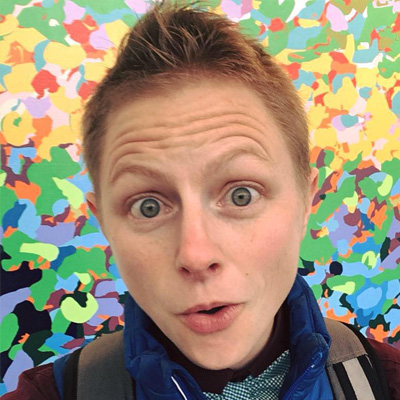 Pronouns: they/them/theirs
Quinn Drew discovered their passion for working with and advocating for diverse populations as they began their graduate school journey at Stony Brook University. Now several years later, Quinn continues their advocacy through their work as an active member of NACADA (National Academic Advising Association) and NASPA (National Association of Student Affairs Professionals). Quinn has a particularly strong interest in educating on the LGBTQ (Lesbian, Gay, Bisexual, Transgender, Queer) communities and has been a key player in the design of LGBT Safe Zone curricula at several Higher Education Institutions.
Quinn has been voted by both peers and students as a top presenter at statewide and regional conferences, and consistently receives positive feedback from workshop and presentation attendees. Quinn is routinely ranked high in energy, enthusiasm, and motivation, and delivers strong, captivating, educational information in each presentation. They are always willing to go the extra mile to keep the energy high and audience captivated.
© 2022 Campus Outreach Services. All Rights Reserved.