COS Presenter
Courtney Knowles
Co-Founder, Love is Louder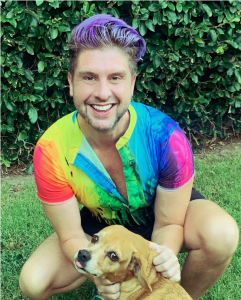 Over the last two decades, Courtney has developed a specialty in using media, digital presence, artists/influencers, events and grassroots activities to inspire actions that improve people's lives, health and well-being. He co-founded Love is Louder with The Jed Foundation (JED) in 2010 and currently manages that campaign through his marketing agency and production company – Louder Now Communications.
His agency also manages JED's media relationships with partners like MTV, TLC and Spotify. Other clients include NYU, Maria Shriver, Bob Woodruff and Disney. Previously, Courtney was Executive Director of JED – a national nonprofit working to improve emotional health and prevent suicide among teens and young adults. He has also worked in corporate, agency and nonprofit environments with clients like Outward Bound, General Electric, Anheuser-Busch, Lipton and Biore. As a producer, Courtney has received a Peabody Award and four Emmy nominations.
© 2023 Campus Outreach Services. All Rights Reserved.