COS Presenter
Isaac Andrade
Trainer, Advocate, and Biostatistician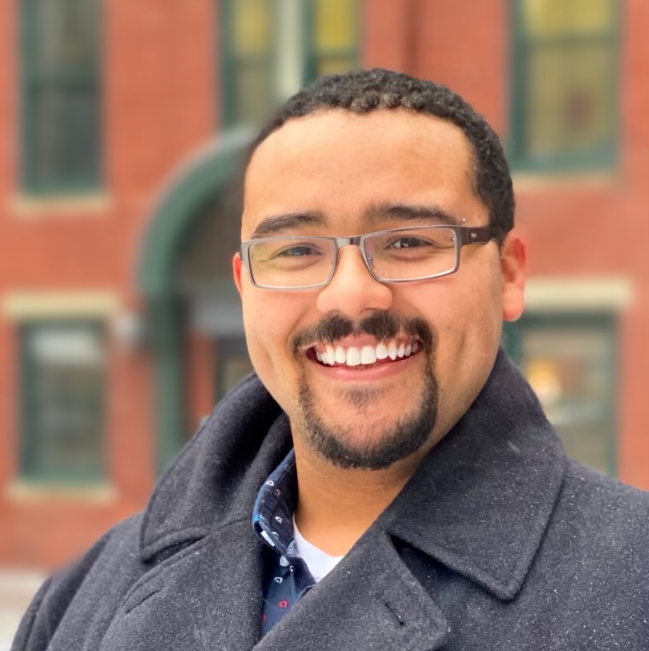 As a celebrated advocate for his fellow survivors of sexual assault and abuse, Isaac approaches trauma care with grace and humor. But don't let the dimples fool you. He has devoted the past decade to facilitating safe conversations about the often-overlooked intersections of survivorship, informed by his lived experience as a gay black man and his professional expertise serving at-risk and diverse communities.
Originally from Indiana, Isaac Andrade graduated with a B.S from Emory University. He went on to obtain a Masters Degree from Boston University in Epidemiology and Biostatistics, where he concentrated his research on the biological effects of male trauma and sexual violence. He currently works as a biostatistician for Indiana's Sex Offender Management & Monitoring Program and he volunteers his time as an advocate, public speaker, and group facilitator for one of Indiana's ONLY Male Survivor support groups. Isaac specializes in engaging audiences in explorations of perpetrator accountability, the cycle of abuse, identity discovery and expansion, and evidence-based methodologies in assault and abuse prevention.
He is an active contributor to organizations such as The Bristlecone Project and 1in6, whose missions aim to research and spread awareness on issues relating to male survivors of sexual and intimate partner violence. Recently, Isaac was featured as part of Danijela Stajnfeld's award-winning documentary, Hold Me Right, which seeks to normalize conversations about abuse to stop the cycle of shame and violence by revealing the cost of silence.
© 2023 Campus Outreach Services. All Rights Reserved.