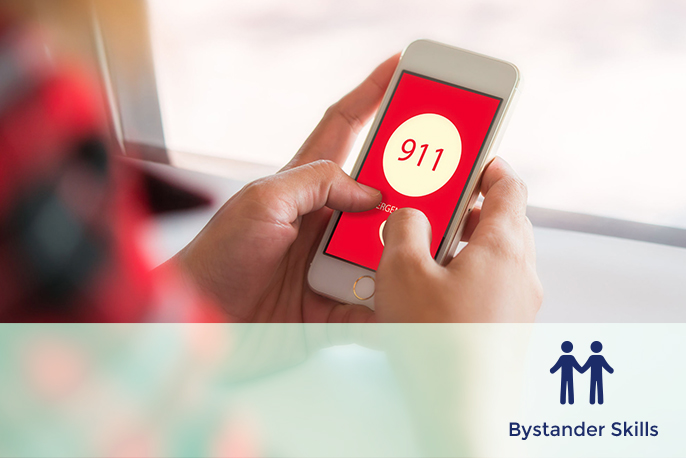 Bystander | Leadership
How confident are you in speaking up in the face of a difficult situation or when you witness disrespectful behavior of others?  Learn how words and actions can change outcomes for others to promote safety and respect in your own community.  Understand one's personal strengths and weaknesses and know when to ask for help. 
 COS engages participants in dialogue with case studies to reveal underlying assumptions about how and when to intervene and what it takes to be a leader.  Our firsthand experiences are woven together with relevant situations including substance use, harassment, discrimination, sexual misconduct and more. The COS Team comes ready to challenge!




Goals and Learning Outcomes:
Gain an understanding of bystander intervention skills and techniques for a variety of situations.
Practice applying bystander and leadership skills into action steps to address inequity and safety issues within your community.
Assess personal areas of discomfort with leading and being proactive in a variety of situations.
Try out skills with case studies with coaching on eye contact, body language, word choice, and effectiveness in changing the course of a situation.
"Thank you so much for all that you do to reach out and make a difference!  The students were moved.  You so skillfully inserted your experiences and emotion.  As you witnessed, our students are very lively…yet you could hear a pin drop when you spoke."
"Word of your visit is still rippling through our school and community.  You impact lives long after you're gone. Your impact on us is immeasurable. Thank you so much for all you did.  I balked at the fee, but you earned every penny."