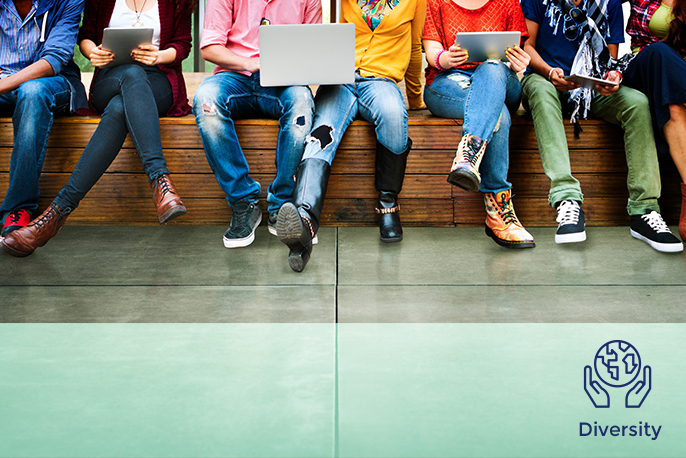 Diversity/Inclusivity
We live and work in a culturally diverse world. Learn more about these diversities and ways in which we may respond to them.  We examine bias, both overt and covert, and common assumptions. Understand how actions and communications may be perceived by others and how generalizations undermine our effectiveness.
COS pries open both the mind and the heart to empowers participants to explore, confront and recalibrate personal cultural or gender biases. We get your community to embrace diversity beyond mere "surface" respect, and instead understand multiculturalism in the context of a global economy.




Goals and Learning Outcomes:
Understand the sources and manifestations of cultural, racial, gender and other biases. 

Learn what constitutes bias vs. personal opinion.

Learn how to communicate criticism effectively to guard against real or perceived discrimination.  

Learn ways to create inclusion and respect for differences in your community best create a comfortable environment for everyone.

Gain communication skills for more effective interactions with peers and colleagues from diverse backgrounds.
"Your values are outstanding and applaudable, and your caring to reach out to others is none other than remarkable. Through that kind of caring, you have reached out and touched me. Towards the end of your speech, tears began to swell up in my eyes, and though you are a complete stranger, I had this incredible urge to run up on stage and give you a hug. You are a better person than me, and thus you are an inspiration. My heart goes out to you, and your worthy cause."
"Over the past year, STM has been making many positive changes, one of them being raising awareness on serious topics such as mental health, sexual assault, suicide, etc. You were the voice we needed! Your story has changed lives, and for that, I can't thank you enough. I believe your story has begun a movement in this school, prompting discussions on how to make STM and our community a better place! I know you will continue to spread your message, inspiring the youth to take a stand against mistreatment in the world. I wish you all the best in your journeys to come."