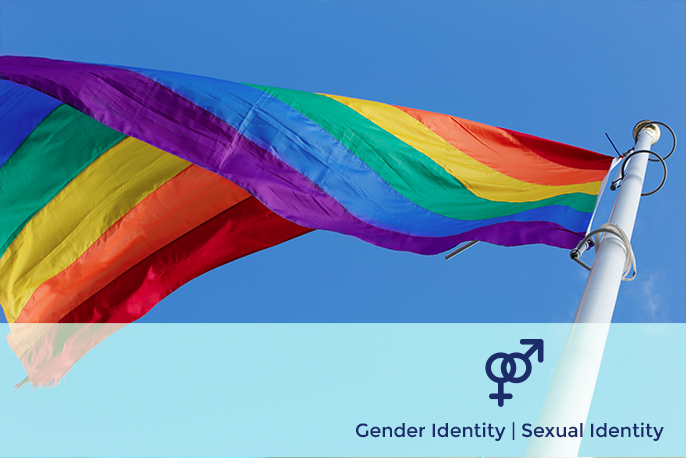 Gender | Sexual Identity
Our awareness around diversity and inclusion is everchanging. Understand the concept of identity and what it means to exist at the intersections of multiple identities. Examine how our culture creates a world of gender binary services, resources, options and questions.
COS provides the opportunity for communities to learn about gender and sexual identity in a comfortable, safe environment, respectful of all backgrounds, beliefs and opinions.  We work to create safer, more welcoming communities by increasing awareness and expanding perspectives. By facilitating difficult conversations, we demonstrate how the intersectionality of all our identities affects our perspectives and life experiences.




Goals and Learning Outcomes:
Learn how to intentionally use inclusive language when talking about gender and sexual identity.
Understand the importance of creating safe, comfortable environments for all members of a community.
Increase confidence when encountering someone whose gender or sexual identity may not be made apparent.
Understand the connection between discrimination based on gender or sexual identity and other forms of discrimination.
Learn about resources available for learning more about gender and sexual identity.
"I have to say it was one of the best school presentations I have ever seen. I thought I was pretty savvy and 'in the know' but it was an eye-opener, even for me.  You are fabulous and presented delicate material incredibly well."
"I just wanted to say thank you, once again, for sharing yourself, your story, and your work with our young audience. You are inspirational!"