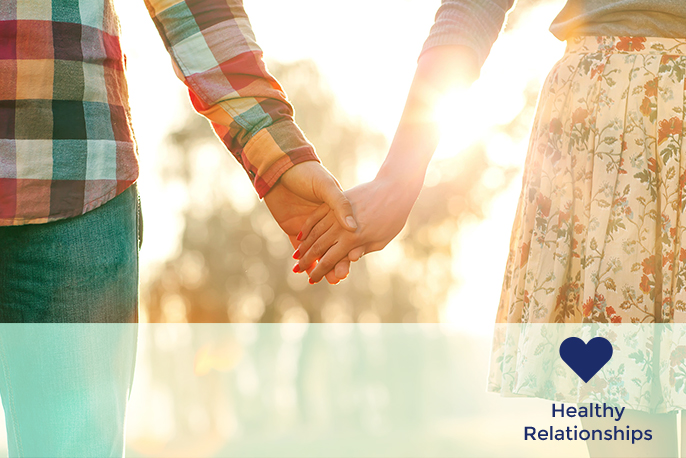 Healthy Relationships
Clarify the flirting vs. hurting and passion vs. abuse.  Understand what constitutes a healthy relationship and instill the expectation that everyone deserves respect. Consider the pace and initiation of both in-person and online communication, from texting and Twitter to selfies and sexting.
COS combines personal experience and interactive case studies to build skills to analyze power balance, controlling behaviors and abusive communication. We put the spotlight on how to set clear expectations in relationships and the importance of self-confidence. We motivate the entire community to become pro-social bystanders with the skills to intervene to help a friend.




Goals and Learning Outcomes:
Learn how privilege and power can impact relationships and romantic encounters.
Learn the signs of an unhealthy vs. healthy relationship.
Understand what constitutes relationship abuse, stalking and harassment under the law.
Learn how to help a friend who may be in an unhealthy or abusive relationship.
Learn about policies and resources on dating abuse and healthy relationships issues.
"Katie Koestner is one of those rare presenters that changes the way adolescents think about personal relationships. With passion and sincerity, Koestner puts forth a powerful message in a carefully conceived presentation that is honest, thought-provoking and humorous all at once. Bravely juggling remarkably personal information, facts and anecdotes, Koestner explores the topic of sexual assault in a manner that is relevant to both male and female students. You will be hard-pressed to find a better high school presentation that simultaneously engages and challenges students on a topic (sexual assault) that is often deemed too sensitive or complicated to discuss but Katie Koestner has the intelligence and courage to pull it off."
"I was really inspired by the programming yesterday and feel grateful to be part of a school that took time to begin the conversation. Last night in the dorm I walked in on a group of boys (different grades, nationalities) having a pretty nuanced conversation about definitions of sexual assault- which seems like a great outcome."