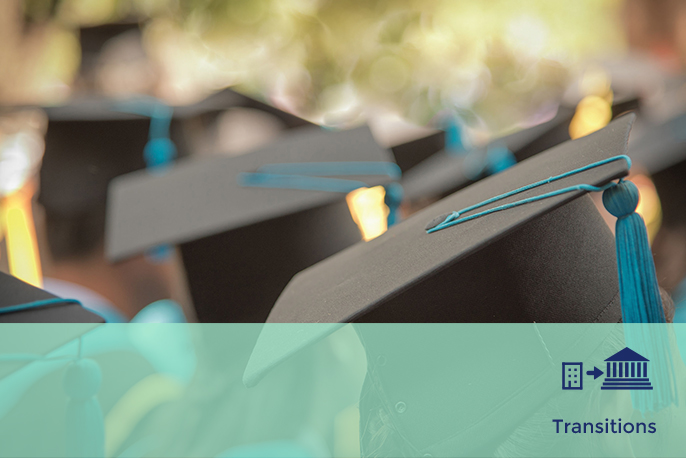 Senior Transitions
Today's college environment presents a multitude of challenges: substance use, sexual assault, campus safety, rooming issues, hazing, medical care, academic stress and more. Learn how to navigate each challenge by understanding college policies, procedures, and resources.
COS expert presenters have worked with thousands of campuses to garner the critical knowledge imparted in this comprehensive, well-informed program. Seniors and parents understand the complex, overlapping jurisdictions and standards of state laws, local ordinances, federal offenses, campus policies, Honor Codes, government regulations and requirements, civil litigation, and student conduct boards. We reveal 25+ essential tips for piloting through hook-up culture, party scenes replete with high-risk drinking, Greek life, academic stress, and roommate negotiations.




Goals and Learning Outcomes:
Learn how the Clery Act, Title IX, FERPA, and other laws impact college students and their families.
Understand how Codes of Conduct work and what rights students have in the process.
Learn about social norms for high-risk drinking, hook-up culture and drug use and alternatives to these environments.
Become aware of how college-provided technologies can provide safety, but also vulnerability.
Learn best practices, myths and realities related to college life and what options and resources are available.
"I wanted to let you know how much I appreciated your presence on our Senior Transition Day. Your story REALLY spoke out to me, and I commend you so much for being brave enough to share it with my class. You touched my heart in so many places. I will never forget the impact you had on me that day. Your story has made me feel a lot more confident in my power of speaking up and being more aware of the situations I may be placed in. I just can't thank you enough."
"When you were here, speaking to our seniors, you could hear a pin drop in the room. You tell your story in a way that is not accusatory or reproachful, demanding that those who hear it be extra vigilant about their own decision making. You encourage your audience to be active in social settings when you believe soothing that is not quite right may be taking place. Thank you!"