COS Presenter
Travis Marshall
Director and Asst. Dean of Students, Rosemont College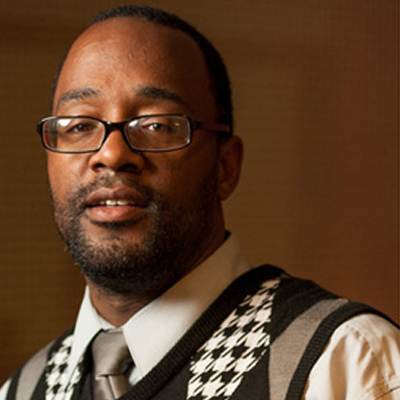 At 6'3", Travis is asked about his basketball and football days nearly everywhere he goes. Larger than life and gentle in spirit, Travis connects easily with his audiences. His extensive work with men who have been through challenging life experiences has given him a unique perspective on masculinity, gender, and sexual violence.
Travis Marshall grew up in an ethnically diverse New Jersey suburb, raised by his hard-working mother who is a domestic violence survivor.  He completed a bachelor's degree in mechanical engineer at the University of Massachusetts as a first-generation college student, going on to work professionally in the aerospace industry. He soon realized his greatest gifts were as a teacher in the universal language of mathematics as a mentor and advisor to students learning to realize their own academic potentials.
Currently, Travis works as an instructor, advisor, and administrator at Rosemont College in Pennsylvania. The college's mission of lifelong learning, reverence for the dignity of each person, and persistence in promoting justice with compassion is in concert with his work to help students harness their personal strengths, skills, civility, tolerance, and leadership. Travis also mentors young men in finding their own path to make reasoned, moral decisions.